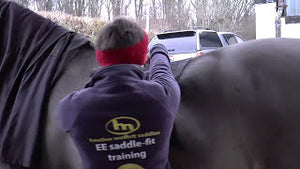 Unless your horse or pony has been in full work throughout lockdown, it is likely that he or she has changed shape and your saddle may not quite fit as it should. Many equines have been turned away or put on reduced work the past few weeks so, for them, the most important thing you can do is have your saddle fit checked. A good saddle fitter will assess the saddle fit with you riding your horse in it, as well as them thoroughly checking from the ground. A poorly fitting saddle can lead to discomfort and behavioural/physical changes in your...
---
• #hmsaddles • #reins
Today we have introduced a new range of HM Saddles reins, crafted in the best Italian leather and with a variety of grip styles: Anti slip reins, rubberised web Biothane reins Fine rubber grip reins; and Soft grip reins, with fine inner rubber grip.  All of the range is available in full, cob and pony size. Colours available are black, chestnut* and havana. *Chestnut available in biothane and rubber grip only.
---
• #flexee • #hmsaddles • #horsekraft • #vogue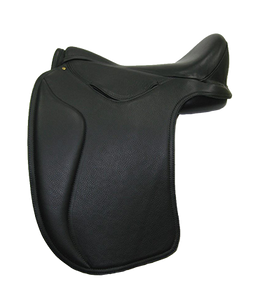 Vogue SoftTree Saddles The Vogue SoftTree is our flagship range, and is a revolutionary design unlike any other saddle on the market. The manufacturing process is unique in saddle-making, developed by myself and Nurseys of Bungay in Suffolk, England. Vogue saddles are still made for us in England by Nurseys, using the finest Italian leather. FlexEE Saddles Rishabh Sharma contacted me through the British Equestrian Trade Association (BETA), 12 years ago, then aged 19, and looking for a job in the UK in equestrian wholesale and marketing, in which he had trained, as well as in saddlery manufacturing. I hadn't...
---
Catherine Morris (MSFC dip) gives in-depth instruction on taking wither and back templates with a flexi curve, so that you have a precise picture of the horse's back conformation. This guide shows you how to do this accurately, which will help in the choice of the right saddle for you and your horse.  Our step-by-step pictorial guide also shows how to take a wither template - http://www.hmsaddles.com/pages/taking-a-template  
---
• #flexee • #hmsaddles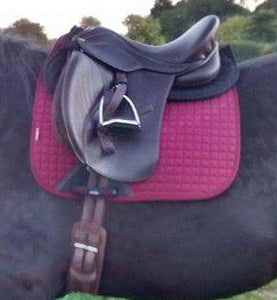 Balancing a saddle is a very important part of fitting: "After i posted the other day that my VSD felt like it was tipping me forward and i was utterly despondant - I tried my friends wonderful Dressage FlexEE and was shocked it felt so different. So today armed with my Le Meiux Shim pad I shimmed the hell out of the front ( put in a thick shim at the front), the result I AM SURE ITS NOT THE SAME DAM SADDLE!! seriously. Just tipping the front up a few cm's changed my position and how safe i felt!...