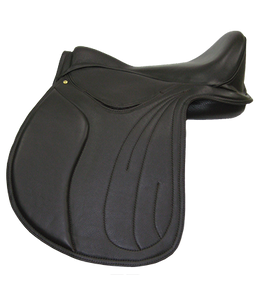 We felt these questions from a lady who'd purchased a saddle second-hand Vogue SoftTree saddle, and Heather's answers would be helpful for others too: Questions: Could someone refresh for me the way the Vogue saddle works ... in respect to fitting the horse. What I was told was because the materials are all soft, and despite the fact that the channel is very narrow when it's new, that 1) as the saddle warms up it will "settle down" around the horse, leaving no pressure points and 2) after a certain number of rides it will kind of stretch out, so that the...
---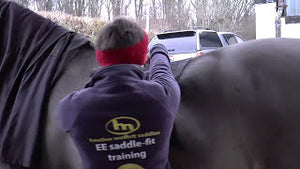 Unless your horse or pony has been in full work throughout lockdown, it is likely that he or she has changed shape and your saddle may not quite fit as it should. Many equines have been turned away or put on reduced work the past few weeks so, for them, the most important thing you can do is have your saddle fit checked. A good saddle fitter will assess the saddle fit with you riding your horse in it, as well as them thoroughly checking from the ground. A poorly fitting saddle can lead to discomfort and behavioural/physical changes in your...
---
Please note that our Shop Manager, Debbie, will be on annual leave on the above dates. Orders can be accepted as usual, but only urgent orders and saddles due in will be despatched between those dates. Remaining orders will be despatched on her return. Many thanks for your understanding.
---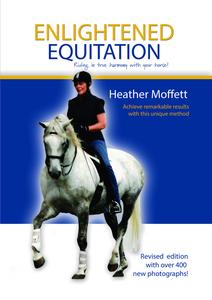 Since receiving my copy of Heather Moffett's newly and extensively revised book, '
Enlightened Equitation
' I am finding it very hard to put it down!
---
• #hmsaddles • #reins
Today we have introduced a new range of HM Saddles reins, crafted in the best Italian leather and with a variety of grip styles: Anti slip reins, rubberised web Biothane reins Fine rubber grip reins; and Soft grip reins, with fine inner rubber grip.  All of the range is available in full, cob and pony size. Colours available are black, chestnut* and havana. *Chestnut available in biothane and rubber grip only.